Project Description
Time for Gender Lens Investing to go Mainstream
by Ruvini Samaranayake created on 8 March 2021
When society is only as strong as its weakest link, the biggest impact on a community is achieved by fundamentally strengthening its weakest constituent. In the case of the COVID pandemic, the amplified negative impact has been on women and girls, for whom the cracks of pre-existing inequalities widened even further.
COVID, what has changed for women?
A recent UN study indicates an additional 47 million women and girls worldwide would be pushed below the poverty line as a direct result of COVID-19. In another shocking statistic, US non-farm payroll reported 140,000 (net) job losses in December, all 100% of which were borne by women.
While another UK study shows that COVID-outcomes are systematically better in countries led by women (thanks to proactive and coordinated policy responses adopted by female leaders), these latest statistics go against the rising evidence that women are as (or more) effective leaders, managers and employees as men.  In non-crisis times, there is clear evidence that investing in women in senior leadership strengthens companies in which they work. However, amongst blue-collar workers during the pandemic, women – especially acute for those working in the hospitality sector – experienced increased job insecurity.  In addition to shedding disproportionately more jobs, women are getting paid less – on average 82 cents for every $1 of salary of their male counterparts.
Clearly, the math is not adding up.  While investing in women is proven to generate positive societal and economic returns, the reality during the COVID pandemic is painting a bleak picture.
What can be done? Invest with Impact.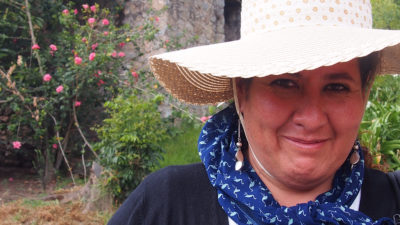 Post-2008 funding cuts to healthcare, education and social welfare have deepened vulnerabilities in the socioeconomic political structure providing fertile ground for increased gender-based disparities. It is time investing in women and girls is pushed to the top of the agenda, with women and women's organisations included at the core of the decision-making process when it comes to public policy. CSR initiatives of the corporate sector and private enterprises should be actively encouraged and incentivized to take a meaningful role in creating a lasting impact in their communities to move the socio-economic agenda forward. An inspiring example of a private-public partnership that has delivered promising results in recent years comes from the arena of impact investing.
Inspiring example: IIX
Impact Investment Exchange (IIX)'s award-winning Women's Livelihood Bond (WLB) Series is an innovative financial product with an interesting and impressive success story.  A traditional bond with an impact mandate, it brings together public and private sector collaborators to finance enterprises focused on improving women's livelihoods in underserved communities in the Asia Pacific.  Potential enterprises are screened extensively using predefined criteria, and invested businesses benefit from scaled operations, sustainable growth and deepened social impact. The $150M bond series has had three issues so far, and all are compliant with both SBP and SBS guidelines. With a goal of creating one billion sustainable livelihoods by 2030, IIX provides expertise and bridges knowledge gaps while helping to grow inclusive, non-negative impact businesses aligned with the UN Sustainable Development Goals.
Results? The WLB1 was an $8.5 million issuance and has impacted 385,000 underserved women in Cambodia, Philippines and Vietnam; the $12 million WLB2 was issued in early 2020, right before the pandemic hit, impacted 265,000 underserved women in Cambodia, Sri Lanka and Indonesia, according to IIX.
Mainstreaming Gender Lens Investing
We see an increasing number of investment vehicles emerging focusing specifically on women.   Data shows us that investing in women and girls' welfare empowers women while also creating a more sustainable, just and prosperous society. While the COVID pandemic has exacerbated inequalities, it also presents an opportunity to leverage the success of IIX and open the door for gender lens investing to go mainstream.